As part of the £2 billion Green Homes Grant scheme which was introduced in 2020 to upgrade homes across England with energy efficient improvements, £500 million in funding was given to Local Authorities through the LAD (Local Authority Delivery) scheme. This means that councils and local authorities can apply for funding to create energy efficient retrofit schemes that provide the measures below:
Insulation- solid wall, cavity wall, underfloor, loft, room-in-roof, flat roof, and park home.
Low carbon heat- air source heat pump, ground source heat pump, solar thermal heating.
The LAD scheme is open to homeowners and privately renting tenants, but landlords are required to contribute one-third of the costs.
The phases of LAD
The Local Authority Delivery scheme has gone through multiple stages of evolution with new terms being added and new funding becoming available in each phase.
Phase 1A – £74m provided to 55 Local Authority projects in 2020.
Phase 1B – £126m of funding to 81 LA projects in January 2021.
Phase 2 – £300m of funding distributed through five Local Energy Hubs in the 2021/22 financial year.
Phase 3 – £200m is planned to be made available for new projects.
Phase 1
When this phase was active, it allowed local authorities (individually or as a collective bid with other local authorities) to submit bids for LAD funding to boost the energy efficiency of qualifying properties in their respective areas. Some key information regarding eligibility for households included some of the following:
A household income of £30,000 or less.
Homes should have an EPC rating of E, F, or G prior to installation.
A 100% subsidy of up to £10,000 was available to owner-occupiers.
A subsidy of around two-thirds of up to £5,000 for landlords.
Bids for funding were allowed to include proposals that had been previously developed or use existing delivery mechanisms or new proposals that reach the main goals of the scheme.
Phase 2
Of the additional £300 million funding, up to 15% was allowed to be used for works to help with the delivery, including completing EPC certifications, vital repair and maintenance to prepare properties for energy efficiency improvements plus any other assistance as needed for low-income homes.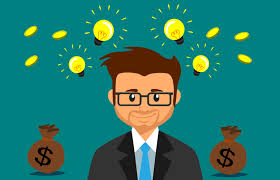 Installer regulations
Installers working under the LAD scheme are required to ensure that they are working to the processes of PAS 2035 and TrustMark. They need to carry out additional steps through retrofit coordinators which will take into account a retrofit strategy for the property as a whole. Extra costs will incur as a result on top of the pressure to fulfil requirements within budgets and in the given timescales of the individual phases. Also, the new regulation will need extra ventilation requirements to deal with damp and other related problems.
Cross-funding
Homes shouldn't have been receiving both LAD and Green Homes Grant vouchers (responsibility is placed on local authorities to ensure that cross-funding does not occur).
LAD is not allowed to be mixed with other government schemes like RHI or ECO for the same individual improvement (such as solar panels). However, it was possible for installations of new energy efficient measures to be completed for the same Green Homes Grant Local Authority Delivery, such as a contractor fitting solar panels (under LAD) and insulation (under ECO) at the same property.
It was allowed for LAD funding to be combined with third-party finance or Local Authority budgets to offer extra support to communities, such as adding to the overall subsidy for measures.
Procurement of LAD scheme funds
Any councils that are interested in funding through the LAD scheme should think about procurement before starting an application. It is important to consider whether existing frameworks and partnerships can be used for advice and delivery. When it comes to delivering schemes to the reporting and quality levels needed, trusted support partners on frameworks are essential. If you need to start from the beginning, keep in mind the tight timelines and demanding criteria.
Reporting requirements of Local Authority Delivery
As part of the terms of the LAD scheme, monthly reporting on the following is required:
Number of applications and measures
Delivery costs
Energy Performance Certificate improvements
Energy, carbon, and bill savings
Any risks, issues and required mitigation
Contact us today to check your eligibility for solar panel grants through the LAD or any other scheme.