Can you get government grants for home improvements?
There is a wide range of different grants available for home improvements and house repairs, provided by the government. Some of these grants and schemes include:
The Green Deal Scheme
Energy Company Obligation (ECO4 launched in late 2022)
Renewable Heat Incentive (now closed to new applications)
Boiler Upgrade Scheme (replaced the RHI in May 2022)
The Winter Fuel Payment
The Warm Home Discount
Cold Weather Payment
If you are not currently claiming any benefits or you're not eligible for the grants above, you could still meet the qualifying criteria for a home improvement grant (non-repayable loan from the government for households on a low to median income).
Breaking down the government grants for home improvements you could be entitled to
The Green Deal Scheme
This government financial assistance helps you make repairs to your home as well as energy efficient improvements that will help modernise and improve the overall performance of your property, no matter what style of house you live in. After a survey and further discussion, it will be determined what methods will allow you to save the most energy and how you can pay for them with government funding. Examples of these methods are:
Renewable energy sources (including solar panels and heat pumps)
Energy-saving heating
Double glazing
Draught-proofing
Solid and internal wall insulation
Cavity wall insulation
Loft insulation
Room in roof insulation
Energy Company Obligation (ECO) scheme
The ECO scheme is one of the biggest and most prominent government grants for home improvements that have been introduced. It launched in 2013 with the intention of helping lowering carbon emissions across the UK to help the government meet its target of net-zero carbon by 2050. Also, with lower emissions and better heat retention in domestic properties, homeowners can save a significant amount of money on their yearly energy bills. The scheme works by placing an obligation on the main energy companies to provide the grants to help with the cost of installing the energy efficient measures.
ECO has entered its fourth and final phase in late 2022 with a few key changes in qualifying criteria and terms compared to the previous versions of the scheme. This is to reflect a greater focus on providing financial support to low-income households (who previously may have not be eligible as they didn't receive benefits) as well as vulnerable residents who are living in the types of homes that are energy inefficient, producing too much carbon emissions, and ultimately expensive to heat.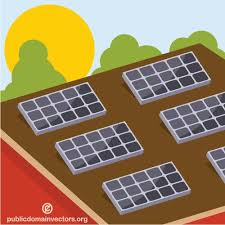 Who is eligible for the ECO4 government grant for home improvements?
You can qualify for funding for energy efficient home improvements if you are a homeowner or private tenant (with the permission of your landlord), you are in receipt of specific income-related benefits, and/or you have a combined household income of less than £31,000. The eligible benefits for ECO4 grants are:
Income-based Jobseekers Allowance (JSA)
Income-related Employment and Support Allowance (ESA)
Warm Home Discount Rebate
Child Benefits
Income Support (IS)
Pension Credit Guarantee Credit
Working Tax Credit (WTC)
Child Tax Credits (CTC)
Universal Credit (UC)
Housing Benefit (newly eligible through ECO4)
Pension Credit Savings Credit (newly eligible through ECO4)
Home repair grants for landlords
All government grants for home repairs and improvements available can be applied to homeowners and private tenants as long as they have permission from their landlord to apply for them (because the landlord is the owner of the property).
This means landlords are able to apply for grants for house improvements to better the living conditions of their tenants providing that the tenants meet the eligibility requirements of the selected scheme (e.g., universal credit, housing benefit, pension credit, and council tax exemption).
House repair grants for disabled people
The government put in place a specific home repair program that can help disabled people, called the Disabled Facilities Grant. This means that disabled individuals can get in touch with their local authorities who will provide them with adaptations to their home environment, ensuring they can live the most comfortable life possible.
The disabled facilities grant is currently the main grant scheme available for disabled homeowners. However, there are other government schemes that include disabled residents in their targeting as well.
What grants are there that are specifically related to heating?
A large number of households across the country are struggling with the rise in living costs, particularly in relation to energy and heating bills. In response to these price hikes and the difficulties homes are facing, the government has introduced multiple grants and schemes to help those who need financial aid to heat their homes sufficiently and improve the heat retention properties and energy efficiency of their houses.
Renewable Heat Incentive (RHI) replaced by the Boiler Upgrade Scheme (BUS)
The RHI scheme was designed to encourage homeowners to replace their high-emitting boilers with renewable energy heating systems. In return, these households would receive a £7,000 grant paid in quarterly instalments over seven years for every kilowatt hour (kWh) of renewable heat they produced.
Air source and ground source heat pumps, as well as solar heating, were all eligible technologies for RHI payments. Even though the RHI scheme is now closed to new participants, there is a new scheme that has taken its place which launched in May 2022.
The Boiler Upgrade Scheme (BUS) is a program designed with the aim of decarbonising buildings by offering one-off grants to support the installation of new, more energy efficient systems like heat pumps. Successful applicants will get up to a maximum of £6,000 to have the new measure installed and to apply for the scheme your installation must have been commissioned on or after 1st April 2022.
The Winter Fuel Payment
As the name implies, the winter fuel payment is financial support for homes to help towards the cost of heating during the winter months. The payment in this scheme can range between £100 and £300 and can make a big difference to homes that may be left vulnerable to colds and other illnesses because they cannot afford to heat their property. This scheme is especially relevant to those who were born on or before 26th September 1955 and are claiming state pension or other social security benefits from the government.
The Warm Home Discount
Unlike the previous payment scheme, the warm home discount for home improvements is a one-off financial aid discount of £140 from your electric bill in the winter. The exact terms of this scheme could vary depending on your energy supplier; however, the typical qualifying factors are:
Receiving Pension Credit Guarantee Credit
Your energy provider is part of the warm home discount scheme
Your name is on the energy bill (or your partner's name)
You are on a low income and need support with your bills
You claim certain means-tested benefits
Cold Weather Payment
This financial payment for heating is designed for when the average temperature in the UK goes below zero for seven days consecutively. You could be eligible for this home improvement scheme if you are receiving certain benefits for financial assistance:
Income Support
Jobseekers Allowance
Pension Credit
Child Tax Credit (including a disability for child care)
Other criteria for successfully receiving the cold weather payment grant include:
A disabled child who needs more than child care
A child under the age of five that is living with you, and you make contributions to their care
Your capability to work full time is limited
Contact us today to check your eligibility for free solar panel grants through a government scheme.