A large and continuously growing number of households are struggling to pay their bills as a result of the recent price hikes, especially for energy. With many homes facing fuel poverty, it is important to know what help might be available to you, so you can get the support you need to pay your bills.
Over recent years the government has focused its effort on lower carbon emissions across the UK to reach the legally binding target of achieving net zero emissions by 2050. This means there have been several grants and schemes available to homes that meet the eligibility criteria to cover the cost of having new and more energy efficient measures installed in their properties.
What help can these schemes provide?
A technical survey will be required in order to confirm that you are eligible for financial assistance to have the proposed work carried out. If your home needs to be made warmer and better at retaining heat, the funding can cover things like insulation or solar panels. The work is completed by approved installers, is fully guaranteed, and under the majority of schemes, you won't have to source a suitably qualified installer once you have agreed to the type and scope of the measures that are being proposed.
Also, all of the schemes provide free energy-saving advice to everyone, even if you are not entitled to grants for energy efficient improvements. This means you can still access important tips and tricks for getting the most out of your home's energy. On top of this, you might be able to get a free benefit check to ensure you aren't missing out on any other type of funding.
What schemes have been introduced?
ECO (Energy Company Obligation)
The Energy Company Obligation (ECO) is the main scheme the government has put in place for supporting energy efficiency improvements like heating improvements and solar panels in low-income and vulnerable homes across the country. It places an important obligation on energy suppliers; to provide the grants and promote improvements that will improve the ability of low-income, fuel poor, and vulnerable households to heat their homes all year round. This includes actions that will result in heating and money savings, for example, the replacement of a broken heating system or the upgrade of an inefficient system.
What are the key aspects of ECO4?
Since its introduction in 2013, the ECO has been updated multiple times. The most recent variation, ECO4, is set to be active from summer 2022 and is expected to run until March 2026. Many people might already be aware of its predecessor ECO3, which ran from 2018 until March of this year. However, there are some important changes between the two policies that households that are wanting to apply should be aware of. The key changes that are going to come into effect with ECO4 are:
Changes to the qualifying benefits (removal of multiple disability benefits and the addition of Housing Benefit and Pension Credit Savings Credit)- this is to help have a clearer focus on households that are low-income so anyone who truly needs the funding can access it.
Changes to the number of measures that can be installed under Local Authority Flexible Energy- up to 50% of measures can now be fitted under local council rules, whereas it was previously capped at 25%.
There will be additional Energy Performance Certificate (EPC) improvement requirements- this will make sure that properties in the lowest energy efficiency bands get the improvements they need and that all improvements installed will have a direct impact on increasing homes up the bands.
(Almost) complete removal of boilers from the scheme- the criteria to get a new boiler will be more restricted and once the much lower cap is reached there won't be any further boiler grants available.
It is important to note that it does not only have to be the bill payer's circumstances that can qualify a home for funding through ECO. Anyone who lives at an address can potentially meet the eligibility criteria so the property can get the benefit.
The Green Homes Scheme
If you are a homeowner or domestic landlord in England, you could apply for a Green Homes Grant voucher to put towards the cost of installing energy efficient measures in your property. The new improvements could include insulating your home to lower your energy use or fitting low-carbon heating to reduce how much carbon dioxide your house is emitting.
How much are the vouchers worth?
In most cases, the vouchers will cover two-thirds of the cost of qualifying improvements, up to a maximum government contribution of £5,000. However, if you or someone in your household are claiming one or more eligible benefits, you might be able to apply for a voucher that will cover the entire cost of installing energy efficient measures. The maximum value of the voucher in these situations is £10,000. Landlords are not permitted to apply for this low-income part of the scheme.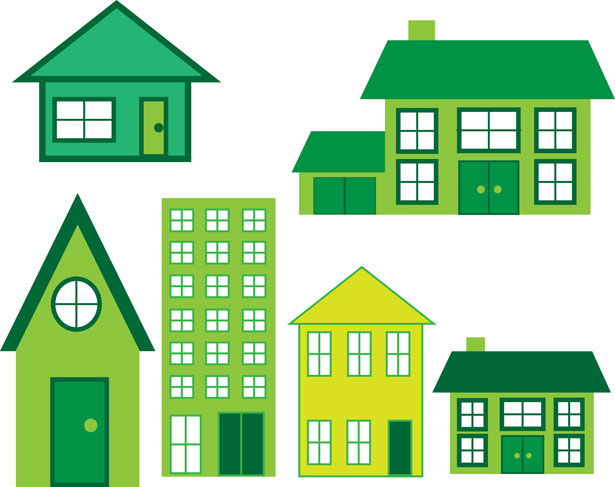 Renewable Heat Incentive (RHI)
The Renewable Heat Incentive (RHI) was a financial scheme that was used to promote the use of renewable heating methods. This was to help the UK reduce its carbon emissions and the country's overall impact on global warming and climate change. There were two elements to the scheme:
Domestic RHI scheme- the proposed renewable heating system can only heat one property that has or is capable of getting a domestic Energy Performance Certificate (EPC) to demonstrate that the home has been assessed as a domestic dwelling.
Non-domestic RHI scheme- this part of the scheme was for renewable heating systems in commercial, public, or industrial buildings where one heating source may serve multiple locations, like schools, hospitals, and businesses.
Both aspects of the RHI were managed by the energy regulator Ofgem but they had separate tariffs, joining conditions, rules, and application processes attached to them. Also, you could only join one scheme.
What if your property set-up was complex?
If you were not sure which scheme your property falls under or your situation did not quite fit the description above Ofgem had further details for you to find out which scheme was right for you.
How did the scheme work?
Those who joined the scheme and stuck to the rule it laid out, received quarterly payments for seven years for how much clean, green renewable heat their system was producing. Even though the scheme is now closed to new applicants, payments are still ongoing for those who became part of the scheme when it was running.
Who was eligible?
The RHI scheme was open to any home that met the qualifying criteria, no matter if they were off or on the gas grid. If you were off the mains gas, you had the best chance of saving a significant amount of money on your fuel bills and lower carbon emissions through this incentive.
What renewable heating was available?
The main technologies that were covered by the scheme include:
Biomass heating systems- these work by burning fuel such as wood pellets, chips, or logs to offer central heating and hot water in a property. Biomass-only boilers are designed to generate heat by using a 'wet system' (e.g., through radiators) and only give you hot water.
Ground source heat pumps- these extract heat from the ground which can then be used to provide heating and/or hot water in a house.
Air source heat pumps- these absorb heat from the outside air which can then be used to generate heating and/or hot water in a home.
Solar thermal panels- these collect heat from the sun and use it to warm up water that is kept in a hot water cylinder.
As we have seen, there are many grants and schemes that have been introduced to help you save money on your energy bills. Contact us today to see if you're eligible for free solar panel funding through a government scheme.