British Gas Free Solar Panels
You might have ruled out the possibility of getting solar panels in the past given the significant upfront installation costs usually involved. However, what if there was a way for you to get free solar panels through energy providers like British Gas?
Thanks to the government's ECO4 (Energy Company Obligation) scheme, there are many opportunities for eligible households to successfully apply for British Gas solar panels at no cost to them. The government has allocated £4 billion towards the installation of solar panels on homes across the UK, with large energy companies, including British Gas, having the responsibility of providing the grants and ensuring an efficient installation process for qualifying households.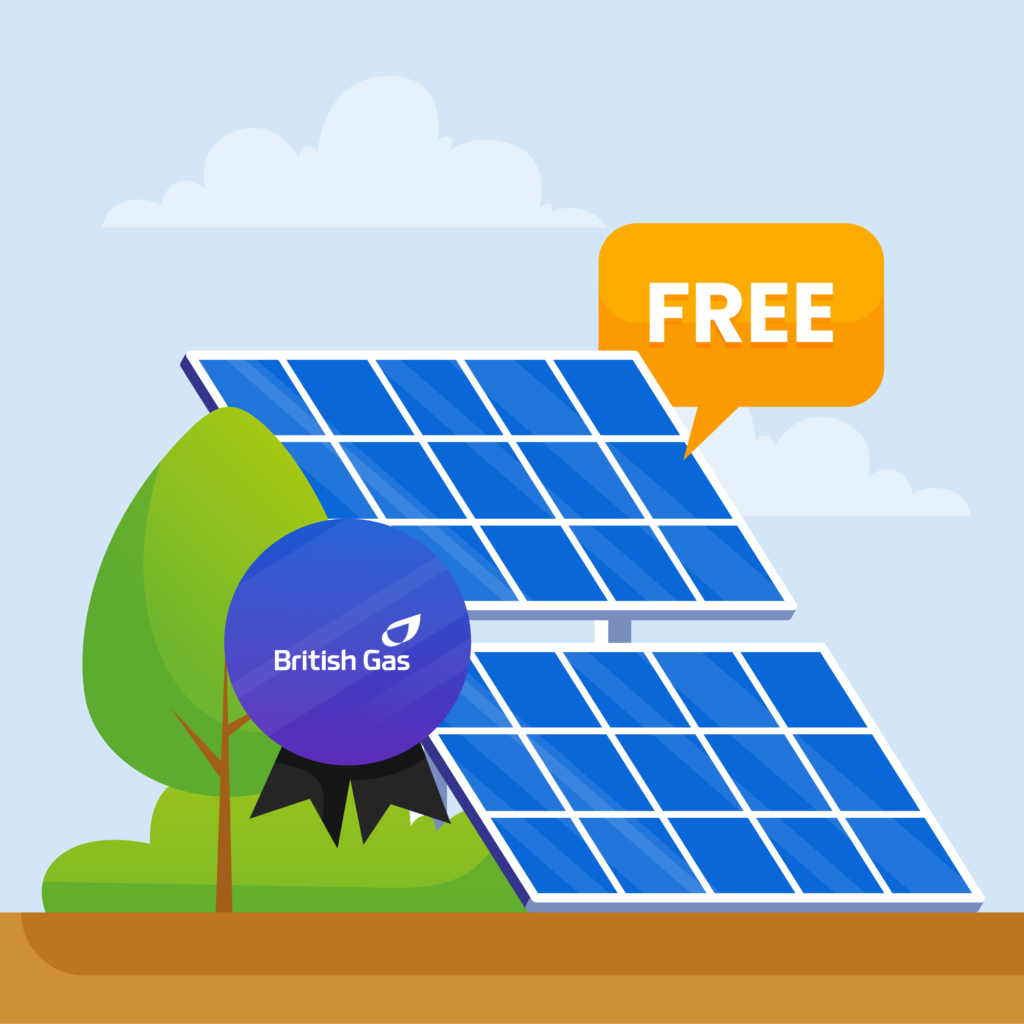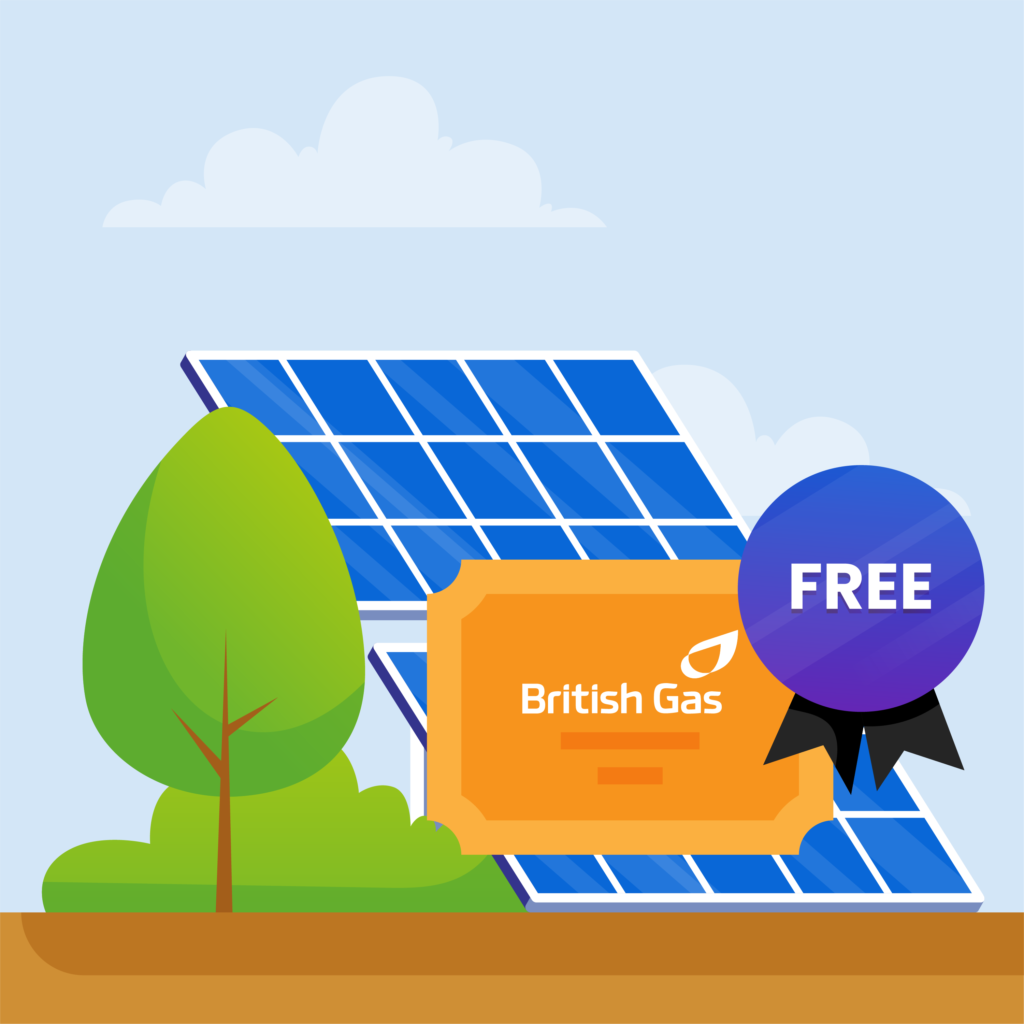 Does British Gas supply free solar panel grants?
Yes, British Gas, amongst other big energy companies like EON, EDF, and Npower, are all participants in the government-backed ECO scheme and therefore have an obligation to provide grant funding for energy efficient home improvements like solar panels to qualifying households.
The ECO scheme originally launched in 2013 – and now in its fourth iteration ECO4 – is designed to support vulnerable households and help them reduce both their energy costs and carbon emissions with funding that covers the price of installing new efficient measures including solar panels. The process of getting your free solar panels installed by British Gas is very straightforward for homeowners. However, it can be a little more challenging for tenants because of the landlord's legal obligations.
Are you eligible for free solar panel grants from British Gas?
If you are a homeowner or privately renting tenant, your home is energy inefficient with a low EPC (Energy Performance Certificate) rating, or you are claiming one or more qualifying income-related benefits, it is likely you will be eligible for free British Gas solar panel grants.
There have been some changes to the list of qualifying benefits for these solar panel grants through ECO4 compared to previous versions of the scheme. The purpose of this is to ensure that vulnerable, low-income individuals and households who are interested in lowering their carbon emissions, saving energy, and need support with their bills can receive the funding first. The list of benefits that qualify for British Gas solar panel grants are:
Income Support (IS)

Child Tax Credit (CTC)

Child Benefits

Pension Credit Guarantee Credit

Pension Credit Savings Credit (new for ECO4)

Universal Credit (UC)

Working Tax Credit (WTC)

Housing Benefit (new for ECO4)

Warm Home Discount Scheme Rebate

Income-based Jobseekers Allowance (JSA)

Income-related Employment and Support Allowance (ESA)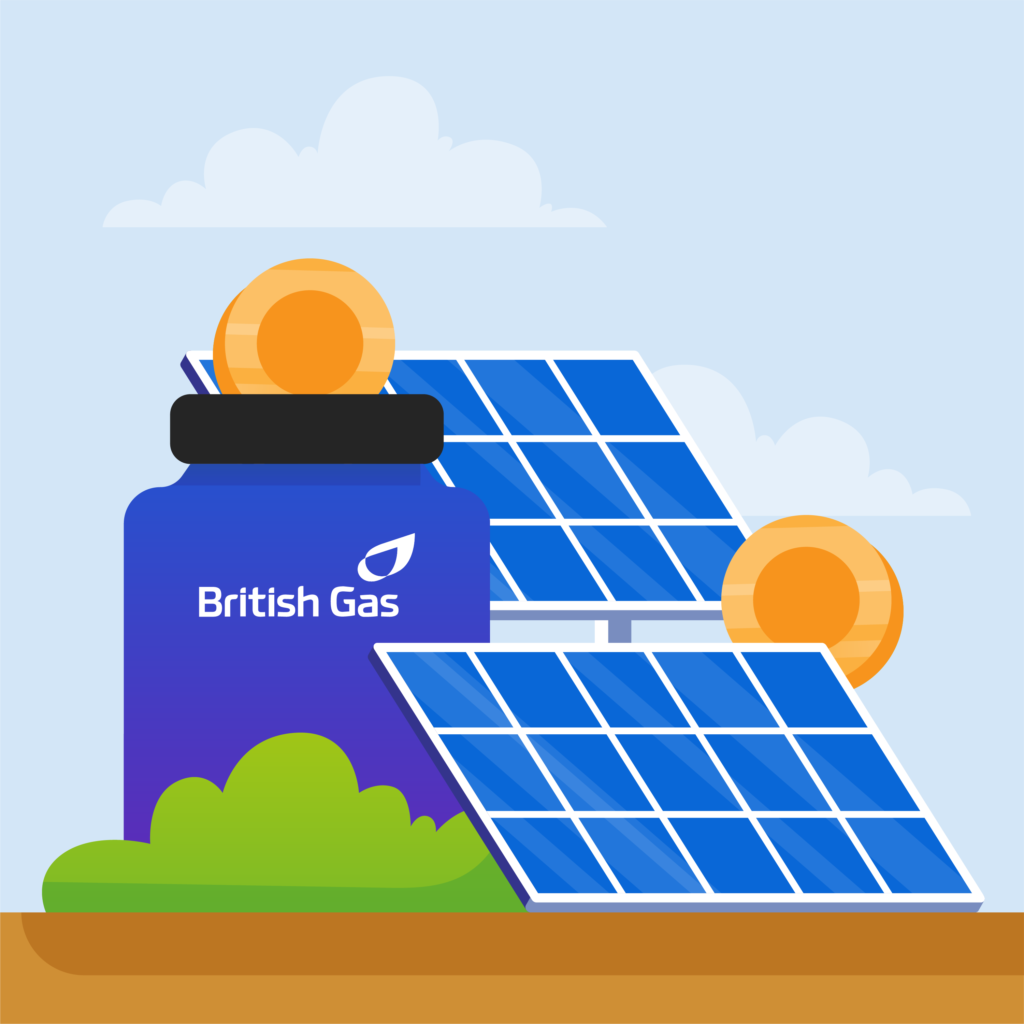 How much can you save with British Gas solar panels?
As well as the substantial amount of money you will save on installation costs for your new solar panels, over time you will be able to make huge savings on your energy bills too. The exact savings you can make will depend on factors like the size of the system, your electricity use, whether you are at home during the day to use the energy you are producing, and other considerations. However, based on estimates from the Energy Saving Trust (based on October 2022 figures), a typical household switching to solar could save between £205 and £500 a year off their bills.
In addition, you could actually receive payments in the form of 'tariffs' from your solar panels. This is a set rate of pay for each kilowatt hour (kWh) of electricity you produce from the panels that you don't use yourself and provide back to the grid.
According to the Energy Saving Trust, a typical household could earn between £110 and £155 per year from their solar panels. So, not only could you get a free British Gas grant for solar panel installation, but you can also make money on the solar panels in the long term as well as saving money on your annual energy bills.
Contact us today to check your eligibility for free solar panels with British Gas.  
Find out more information if one of these applies to you:
Find out how much your home could save with free funding and by going green.
How your new solar set up will work for you
Solar PV panels are made of multiple semiconducting cells that generate electricity when light hits them.
The electricity created can be used, stored in a solar battery, or exported to the grid to receive money from the energy companies.
Works even when not sunny
Solar panels require light, not necessarily direct sunlight, in order to generate electricity.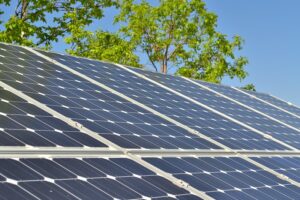 Grant Guides
The default source of electricity has traditionally been from the national grid, generated from a range of fossil fuels, including coal, natural gas and oil.
Read More »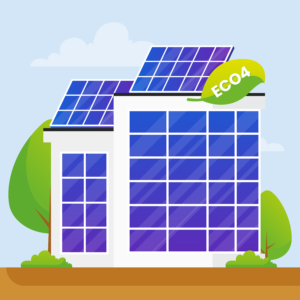 Grant Guides
In 2013, a scheme was introduced to the public called the Energy Company Obligation (ECO Scheme). The Energy Company Obligation put the responsibility of improving
Read More »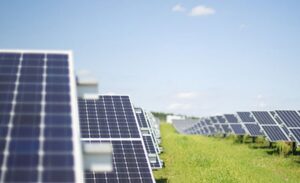 Solar Panel Guides
Installing solar panels isn't necessarily cheap but with grants available, and now 0% VAT payable on professional installations, solar becomes a much more affordable option.
Read More »