With energy bills at unprecedented levels, households are increasingly looking at ways to make their homes more energy efficient, including solar panels. Customers with EDF as their energy supplier could access grants that potentially cover the entire cost of installing solar panels on their homes.
If you are eligible for funding, the solar installation work could be funded through your energy company, like EDF, as they are one of several main energy suppliers obligated to provide funding for such schemes under the government-backed Energy Company Obligation (ECO) scheme.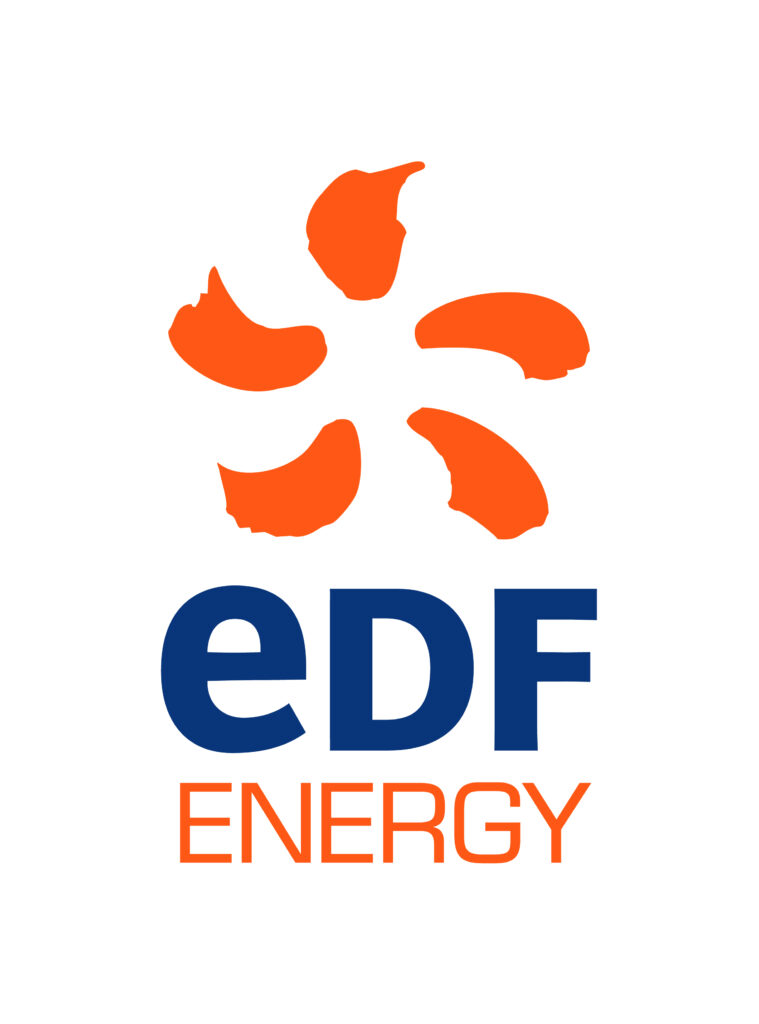 What is ECO?
The ECO scheme was first introduced in 2013 with the aim of reducing carbon emissions in domestic households across the country as well as providing financial support to those who are struggling to pay their energy bills. It does this by placing an obligation on energy companies like Npower, SSE, EON, British Gas and others to supply the grants that will cover or mostly subsidise the cost of installing new energy efficient measures into the homes of qualifying individuals. These energy efficient improvements have allowed thousands of people to receive funding and ultimately had a key impact on helping reverse the effects of climate change.
To qualify for EDF free solar panels, you should be claiming one or more income-related benefits. The purpose of the latest variation of the ECO scheme, ECO4, is to ensure that low-income and vulnerable households who truly need the funding to save money on their bills and lower their carbon emissions are easily able to access it. Here is the list of ECO4 qualifying benefits that will help you get free solar panels through EDF:
 

Income Support (IS)

Child Tax Credit (CTC)

Child Benefits

Pension Credit Guarantee Credit

Pension Credit Savings Credit (new benefit for ECO4)

Universal Credit (UC)

Working Tax Credit (WTC)

Housing Benefit (new benefit for ECO4)

Warm Home Discount Scheme Rebate

Income-based Jobseekers Allowance (JSA)

Income-related Employment and Support Allowance (ESA)
What are the benefits of getting free EDF solar panels for your home?
More and more homeowners have been opting to install solar panels over recent years because of the wide range of benefits they provide. Even though some people might be put off by the high initial cost of installing the panels, that won't be a factor if you are eligible for full or even partial funding through ECO4. Exploring the benefits below could help you determine why solar panels are beneficial to you before you apply for a free EDF solar panel grant.
Reduce your electric bills
Due to reducing your dependence on the national grid, your annual electric bills will be reduced by making the most of solar energy. As well as this, you will have the opportunity to receive payments for the extra energy that your panels generate which can be exported back into the grid.
According to Energy Saving Trust estimates, a household could save the following amounts annually with solar, depending on how much they are at home throughout the day:
Home all day – £500
Home in mornings – £400
Home in afternoons – £360
Out all day until 4pm – £250
Out all day until 6pm – £205

Based on October 2022 figures.
Insurance against rising costs
The energy crisis has seen bills soar and many households struggle to keep on top of them. Taking advantage of the ECO4 scheme to get EDF free solar panels can protect you from these continuously rising costs. 
Additionally, you may also be able to make money by exporting any excess electricity produced to the grid and receiving payment under the Smart Export Guarantee (SEG). A household that is at 'home all day' could see their annual savings increase from £500 to £610 with SEG.
Renewable energy
Solar energy is a renewable source of power. It is always available every day, although the amounts of power produced by the solar cells can vary according to the amount of light available. Unlike other forms of energy, solar doesn't carry the risk of running out or you being at the mercy of upward pressure on fuel and energy prices.
Environmentally friendly
One of the most important factors of solar panels is their environmental friendliness. The aim of the ECO scheme is to help reduce carbon emissions and our impact on climate change and solar panels can help you do just that at no cost to you!
Contact us today to check your eligibility for free solar panel funding with EDF. 
Find out more information if one of these applies to you:
Find out how much your home could save with free funding and by going green.
How your new solar set up will work for you
Solar PV panels are made of multiple semiconducting cells that generate electricity when light hits them.
The electricity created can be used, stored in a solar battery, or exported to the grid to receive money from the energy companies.
Works even when not sunny
Solar panels require light, not necessarily direct sunlight, in order to generate electricity.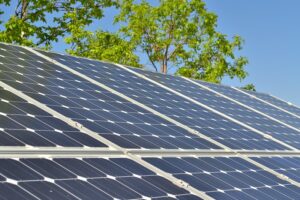 Grant Guides
The default source of electricity has traditionally been from the national grid, generated from a range of fossil fuels, including coal, natural gas and oil.
Read More »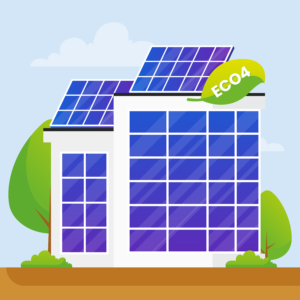 Grant Guides
In 2013, a scheme was introduced to the public called the Energy Company Obligation (ECO Scheme). The Energy Company Obligation put the responsibility of improving
Read More »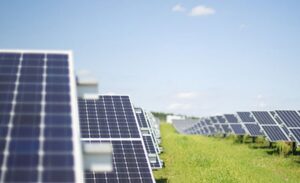 Solar Panel Guides
Installing solar panels isn't necessarily cheap but with grants available, and now 0% VAT payable on professional installations, solar becomes a much more affordable option.
Read More »