Npower, amongst other energy companies like EON, British Gas, EDF, and SSE are all participants in the government's Energy Company Obligation (ECO) scheme. This means they are obligated to provide grants that will cover the cost of installing energy efficient home improvements in domestic properties.
The ECO scheme is designed to provide financial assistance to vulnerable and low-income households who are struggling to cope with their energy bills, as well as to help them to reduce their carbon emissions. This is in line with the government's plan to reach net-zero carbon emissions in the UK by 2050. You may be entitled to free solar panels through npower if you or someone in your household is in receipt of one of the ECO4 qualifying benefits.
The process of getting free solar panels supplied via npower will be straightforward for eligible homeowners, but it can be a bit more difficult for privately renting tenants because of the landlord's legal obligations. Npower customers can check their eligibility for funding through our website.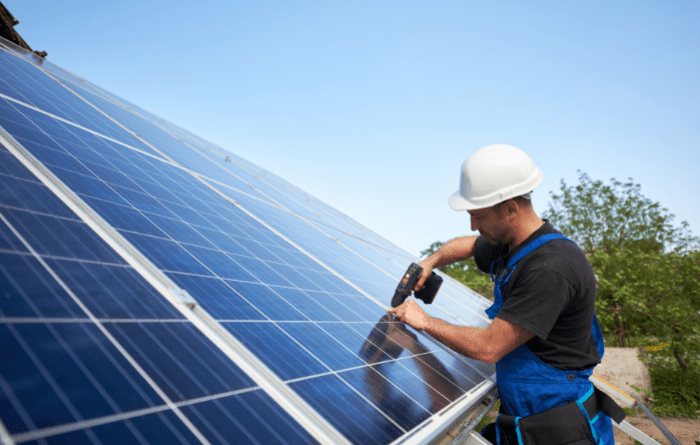 Who can qualify for free solar panel grants through npower?
Npower, amongst other big energy companies like EON, EDF, and British Gas, are all participants in the ECO scheme and therefore have an obligation to provide grant funding for energy efficient home improvements like solar panels to qualifying homes. The ECO scheme launched in 2013 – now in its fourth iteration ECO4 – and is designed to support vulnerable households and help them reduce both their energy costs and carbon emissions with funding that covers the price of installing new efficient measures. 
Who can qualify for free solar panel grants through npower?
In order to qualify for npower solar panel grants, consumers in England should be claiming specific income-related benefits from the government. The latest phase of the ECO scheme, ECO4, places greater focus and importance on ensuring low-income and vulnerable households and individuals who are wanting to improve the heat retention in their homes as well as lower their bills and carbon emissions and who require financial support can easily access it. The eligible benefits for the ECO4 scheme that you could be receiving that will help you successfully apply for free npower solar panels are:
Income-related Employment and Support Allowance (ESA)

income-based Jobseekers Allowance (JSA)

Warm Home Discount Scheme Rebate

Housing Benefit (new eligible benefit for ECO4)

Working Tax Credit (WTC)

Universal Credit (UC)

Pension Credit Savings Credit (new eligible benefit for ECO4)

Pension Credit Guarantee Credit

Child Benefits

Child Tax Credit (CTC)

Income Support (IS)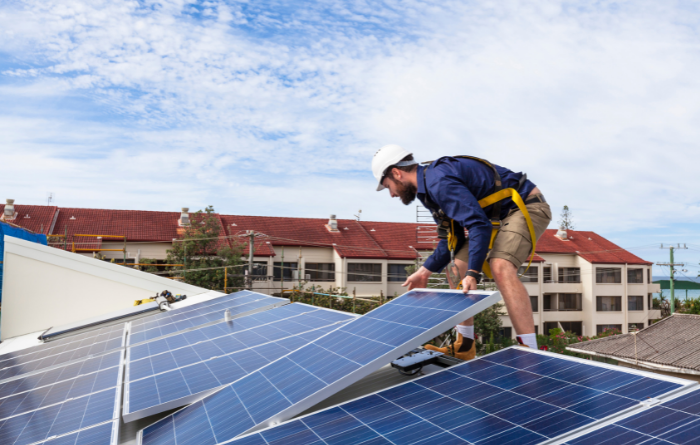 What are the advantages of using solar energy?
There are many advantages to installing solar panels that an increasing number of homeowners are wanting to make the most of. The best part is, if you qualify for free npower solar panels through ECO4 you won't need to worry about saving up for the large upfront cost of installation.
Lower electric bills
Your energy bills will be reduced when you have your new npower free solar panels installed because you won't need to pay for the energy generated from them. The exact savings you can make will depend on the size of the system installed, your electricity usage, whether you are in your home during the day to use the electricity you are generating, and other factors. However, the Energy Saving Trust has estimated that a standard household can make annual saving between £205 and £500 a year on their bills, depending on how much they are home during the day.
Estimated annual savings with solar installation (based on October 2022 figures) are as follows:
Home all day – £500
Home in mornings – £400
Home in afternoons – £360
Out all day until 4pm – £250
Out all day until 6pm –£205
Earn extra money
On top of the savings you will make on your energy bills, your solar panels can prove to be a useful source of extra income too. As net metering is involved, you can make money by selling the excess power your solar panels produce back to the grid.
Accordingly to Energy Savings Trust estimates, a household could earn between £110 to £155 annually by selling any excess energy produced under the Smart Export Guarantee.
Energy independence
By taking advantage of the ECO4 scheme to get free solar panel funding through npower, you have the opportunity to create your own source of energy. This means you can become energy independent. You won't need to rely on the traditional power grid, and you can have complete control over your energy source.
Contact us today to check your eligibility for free npower solar panel grants through ECO4. 
Find out more information if one of these applies to you:
Find out how much your home could save with free funding and by going green.
How your new solar set up will work for you
Solar PV panels are made of multiple semiconducting cells that generate electricity when light hits them.
The electricity created can be used, stored in a solar battery, or exported to the grid to receive money from the energy companies.
Works even when not sunny
Solar panels require light, not necessarily direct sunlight, in order to generate electricity.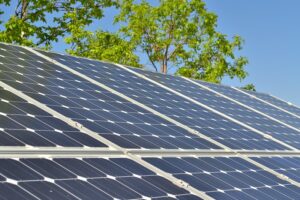 Grant Guides
The default source of electricity has traditionally been from the national grid, generated from a range of fossil fuels, including coal, natural gas and oil.
Read More »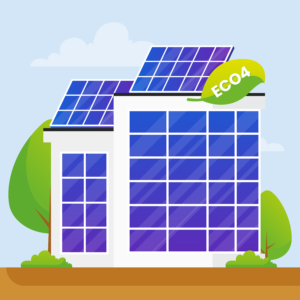 Grant Guides
In 2013, a scheme was introduced to the public called the Energy Company Obligation (ECO Scheme). The Energy Company Obligation put the responsibility of improving
Read More »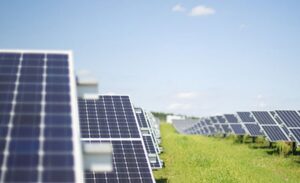 Solar Panel Guides
Installing solar panels isn't necessarily cheap but with grants available, and now 0% VAT payable on professional installations, solar becomes a much more affordable option.
Read More »